Proverbs 3:5-6
"Trust in the Lord with all your heart and lean not on your own understanding; in all your ways acknowledge him and he will make your paths straight."
COUNTING GOD'S BLESSING
October PCG, parents and teachers had a good time cooking the Korean noodle. Thank God for all the teachers' participation. Everyone works together for the glory of God.
Thank you God for protecting our children, teachers and families' safety and health.
TEACHERS AND CHURCHES
Welcome our new teacher Ms. Peggy in P2 room. She is the certified RECE fluent in English, Cantonese and Mandarin.
Ms. Peggy: Markham Chinese Alliance Church(1 Chatelaine Dr, Markham, ON L3S 3S9; 905- 201-6344)
Mandarin Adult Worship: 9:15 – 10:30am ; Adult Sunday School: 11:00am – 12:15pm
Children Program & Sunday School: 9:15am – 12:30pm
Bible verse sharing
Glory in his holy name; let the hearts of those who seek the Lord rejoice. (Psalm 105:3)
Whoever is willing to open his/her own heart to God, God is the source of joy in your heart.
In order to keep the day care environment clean for the children, parents please make sure your children put on outdoor shoes at the entrance only and do not walk on the hallway.
Parents please sign in and out your children on the sign-in-and-out sheet on the parent bulletin board which is opposite to the P2 room every day.
Starting January 5, 2015, tuition fee will be increased as follows: 15 months to 2 ½ years old – $270 per week;
2 ½ years old to 4 years old – $222 per week; 4 to 5 years old – $199 per week.
November has 4 Mondays and tuition applies from Nov 3 – 28, 2014. Cheque is payable to "GCS-DN" and is due first week of the month. Please put your child's name on the cheque.
GCS Christmas Luncheon on Saturday December 13 from 11am to 2pm. Register with room teachers. Last day to register on Friday Nov 21.
December 4 Thursday will be our annual Christmas Concert, more detail will be announced later.
---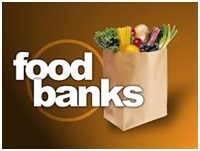 FOOD BANK & WORLD VISION DONATION
To share our blessing with the less fortunate, we are collecting non-perishable food for the food bank and donation for World Vision. Any donation of $20 and more to World Vision will receive the organization's official receipt for tax purpose.
---
ROOM TEACHERS AND OTHER STAFF
-T1 teachers: Ms. Purisima, Ms. Christine
-T2 teachers:Ms.Rebecca, Miss Esther, Miss Melissa
-P1 teacher: Ms.Shirley,Miss JingJing, Ms. Sivan
-P2 teachers: Miss Ingrid, Miss Peggy
-P3 teachers: Miss Evelyn/Ms. Kitty, Miss. Hannah
-P4 teachers: Miss Juliette, Ms. Virgilia, Miss Crystal
-P5 teacher: Ms. Aeda
-Office: Miss Sharon
-Supporting staff: Ms. Rachel, Mrs. Leung, Miss Kyung, Ms. Jenny , Ms. Rita, Ms. Anna, Miss Miriam, Ms. Jennifer
-Supervisor: Mrs.Ng